NEEL 45
The NEEL 45 trimaran is specially designed for blue water cruising. Easy manoeuvrability for comfortable and high-performance sailing.
NEEL 47
The NEEL 47 successfully combines the benefits of cruising or blue water yacht : safety, performance and comfort living.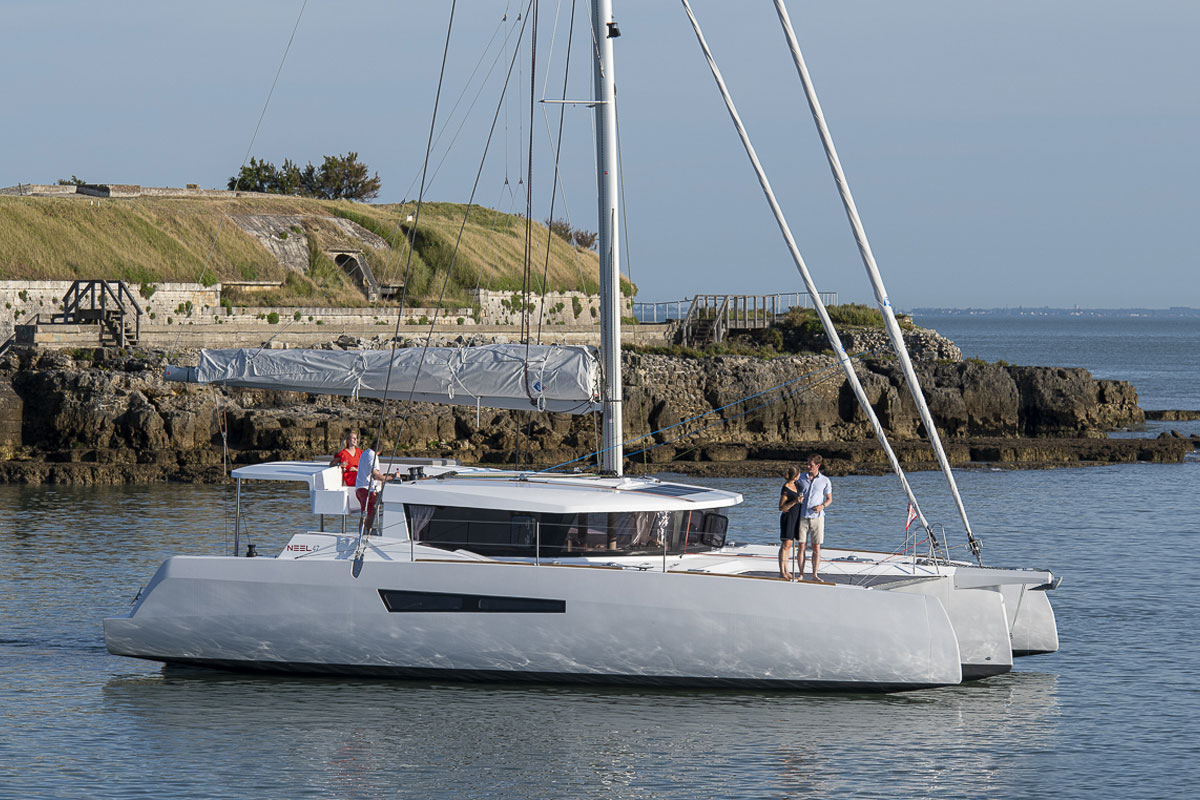 NEEL 51
The NEEL 51 is a blue water trimaran for family, manoeuvrable by minimal crew ensuring comfort and safety.
NEEL 65
The NEEL 65 EVOLUTION, the flagship of the fleet, offers unequalled comfort and navigation in "Sport-Chic" mode.