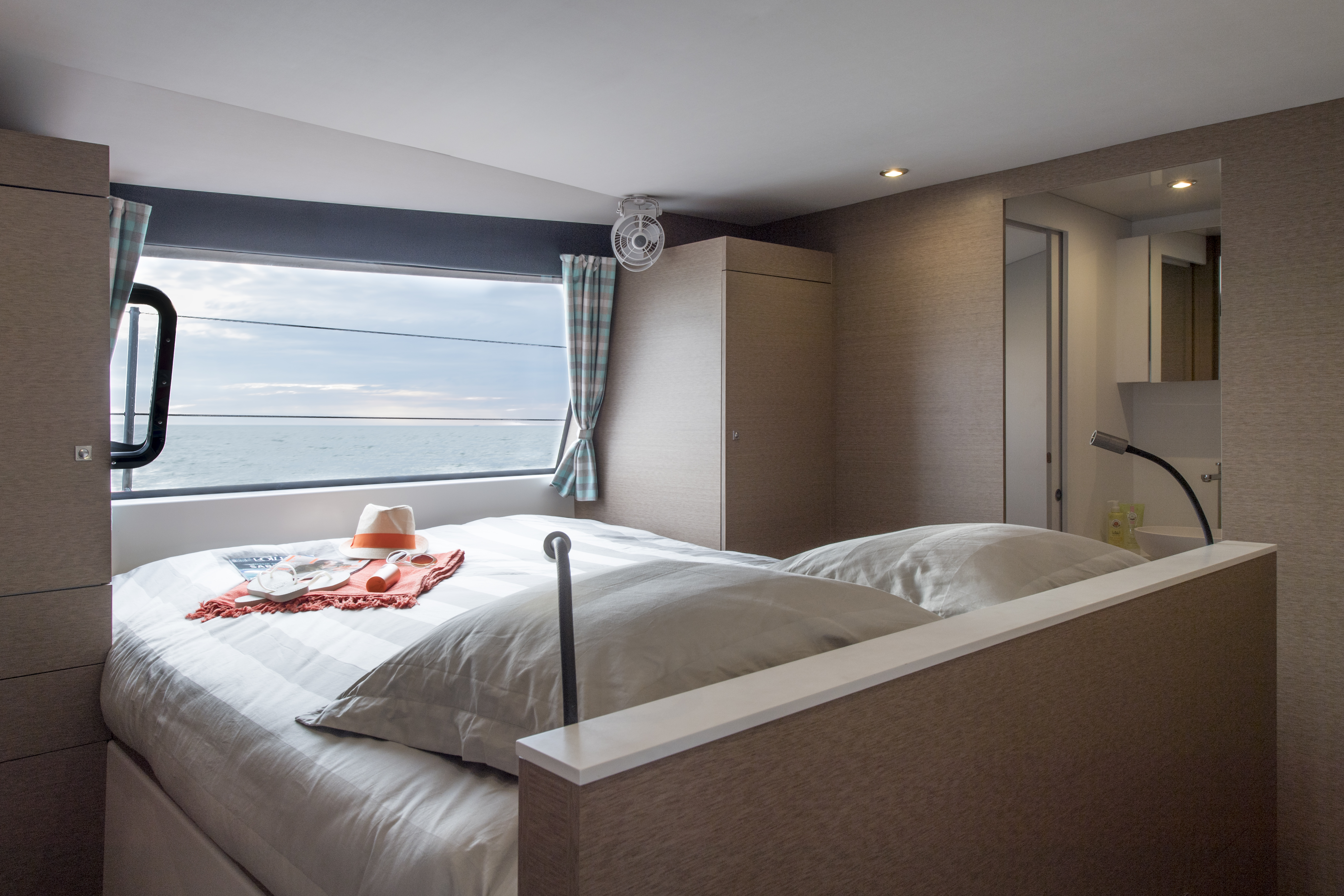 The trimaran's living space is impressive. Indeed the 3 hulls allow an unequalled habitability and original layouts, favouring well-being on board:
– A unique main deck owner's cabin with an exceptional view of the outside.
– Surprising floats by their volume and aesthetics, a string of privatized living spaces allowing maximum privacy and comfort.
– Numerous and voluminous storage spaces: wardrobes, cupboards, hold and storage compartment.
Testimonie Jurgen aboard NEEL 45 :
« …I like the idea of having the living quarters up and keeping the real sailing of a trimaran…. »
Testimonie Mathias and his family aboard NEEL 45:
« …The boat is very nicely ventilated, with its big sliding door and well situated windows, you always manage to get a breeze through the boat… »