NEEL 45
The latest Lombard-designed addition to the range is even more innovative and impressive, and with a marked move towards the use of bio-sourced and recyclable materials.​
NEEL 47
The NEEL 47 successfully combines the benefits of cruising or blue water yacht : safety, performance and comfort living.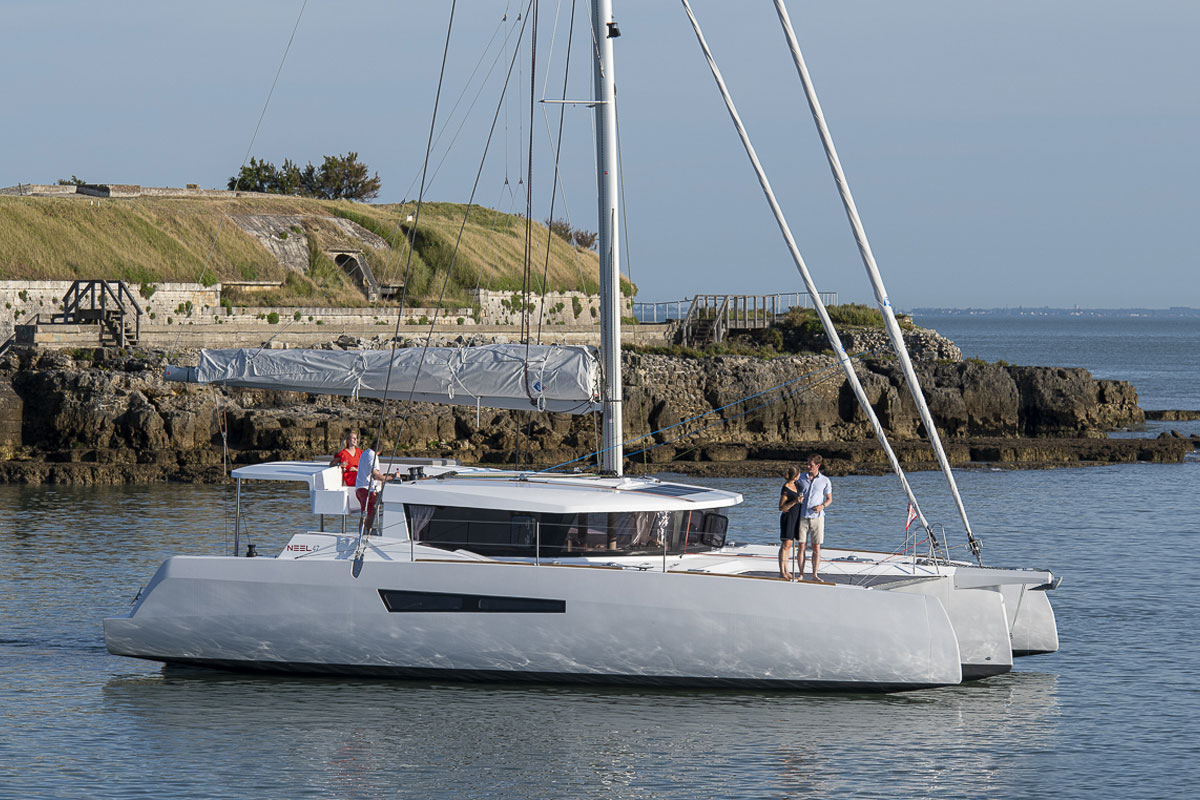 NEEL 51
With its racy, modern silhouette, elaborately designed hull and sleek lines, the NEEL 52 exudes power, speed, and elegance. Moving inside and on the deck is smooth and safe.
NEEL 51
The NEEL 65 EVOLUTION, the flagship of the fleet, offers unequalled comfort and navigation in "Sport-Chic" mode. ​