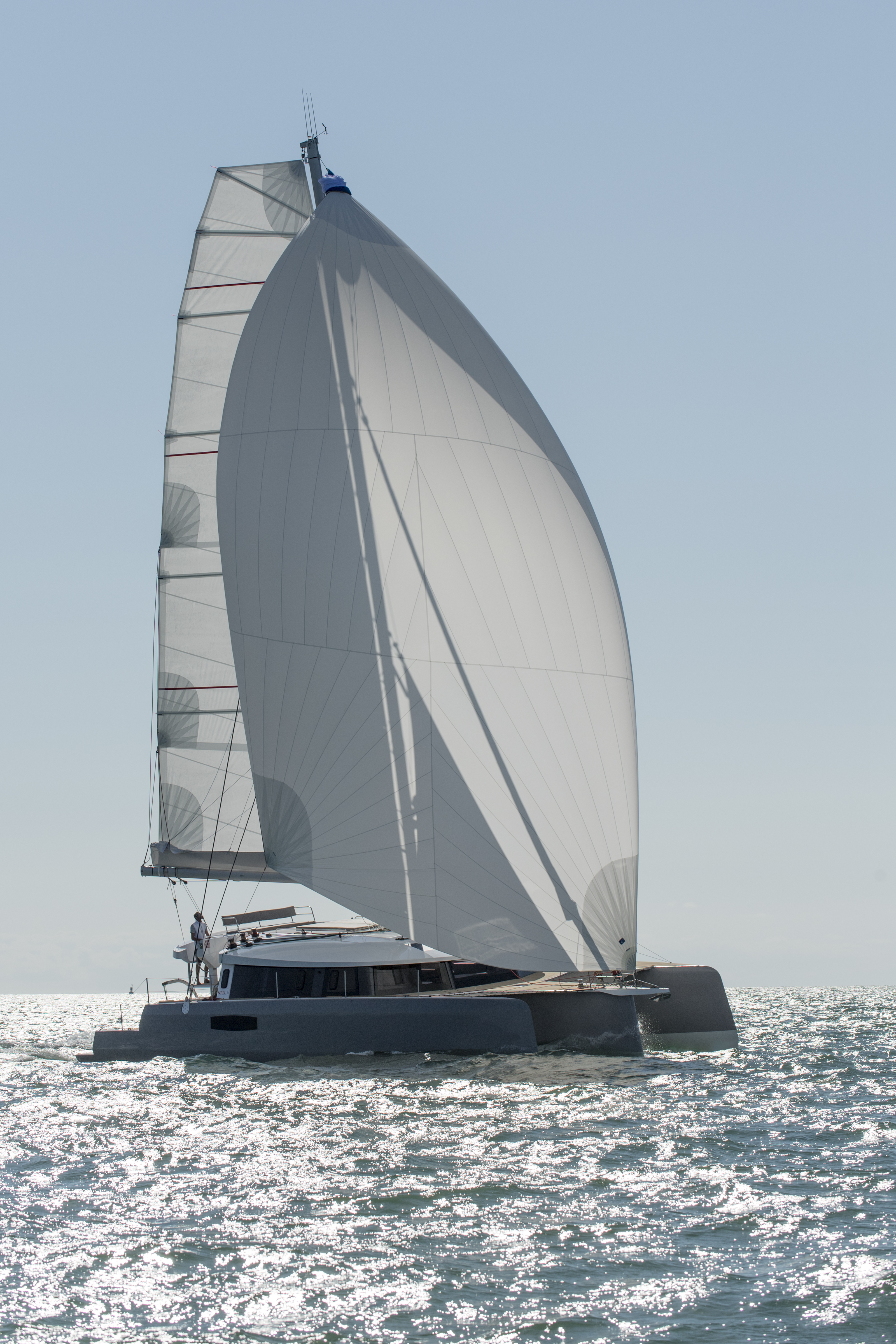 The finesse of the steering is a feature highly appreciated by owners of NEEL Trimarans, especially those who have previous experience on high-performance monohulls.
This feeling at the helm is a combination of several factors:
– A single wheel steering system connected to a single rudder by spectra lines.
– The most direct line path possible to optimize the sensations at the helm.
– The rudder stock on self-aligning bearings
– A deep rudder under the central hull contributes to the anti-drift surface and allows an efficient tacking.
Testimonie Bernard Zephyr aboard NEEL 51 :
« …- The steering line changes me from the hydraulics of my previous catamaran; in fact we find the same sensations as the monohull… »
Testimonie Mathias and his family aboard NEEL 45: 
« … The helming is so light and responsive that is just a wonderful experience to sail a NEEL. We have never seen another sailing boat in this size that is so easy and so fun to sail single handed… »