Dear all,
Whole NEEL-TRIMARANS team joins me to congratulate you for the done work during the International Multihull Boat Show in LA GRANDE MOTTE.
A tremendous volume of sales is crowning its success built in good team spirit. Our target is to increase now our production capacities and propose new acceptable delivery time for our clients and potential buyers.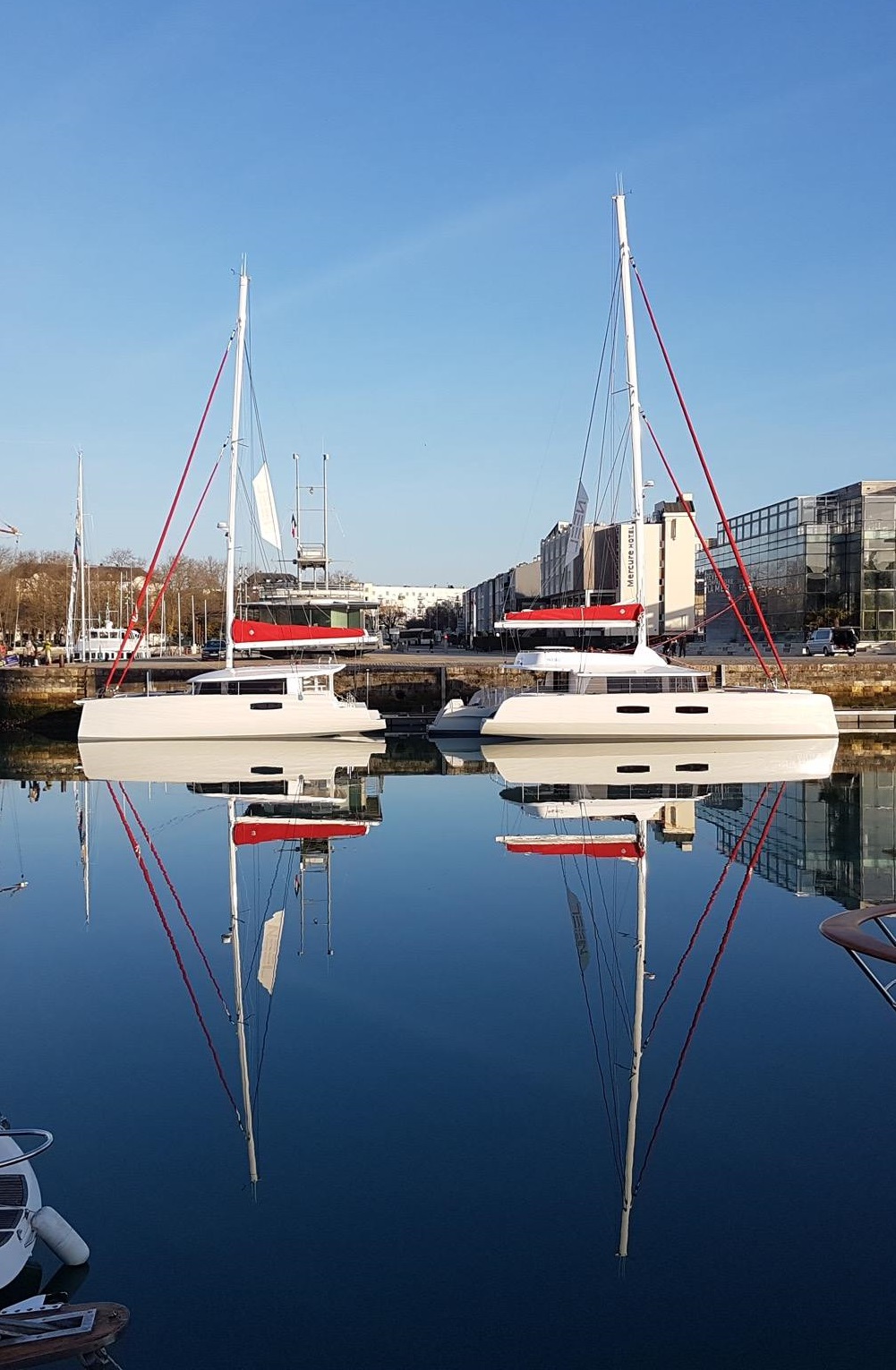 NEEL 45 EVOLUTION SEPTEMBER 2019
NEEL47 JULY 2020
NEEL 51 SEPTEMBER 2020
NEEL 65 EVOLUTION AVAILABLE Mediterranean or 1 every 9 months
La Rochelle: Thursday 23rd of May to Saturday 25th May 2019
NEEL 45 – NEEL 47 – NEEL 51
There are still a few places left
Contact Anais Kaikinger anais.neeltrimarans@gmail.com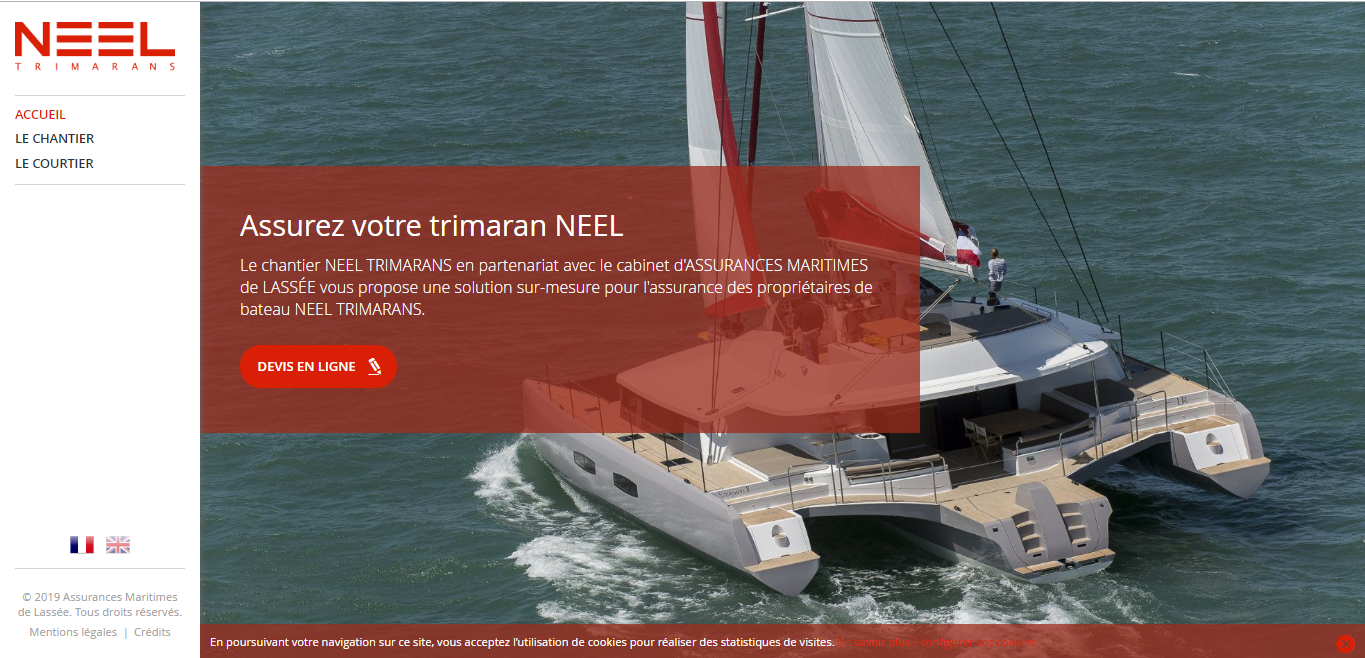 We remind you the interest of the new INSURANCE partnership which offers to owners a complete insurance worldwide for any kind of navigation and charter business, with bonus rate very competitive:
NEEL Insurance https://www.neel-assurance.com/
ACCESS EXTRANET dealer network:
We also remind you the interest of using extranet access, which offers the advantage of permanent access to a database updated daily on prices, pictures, data, etc.
For those who don't have access codes, please contact Anais Kaikinger: anais.neeltrimarans@gmail.com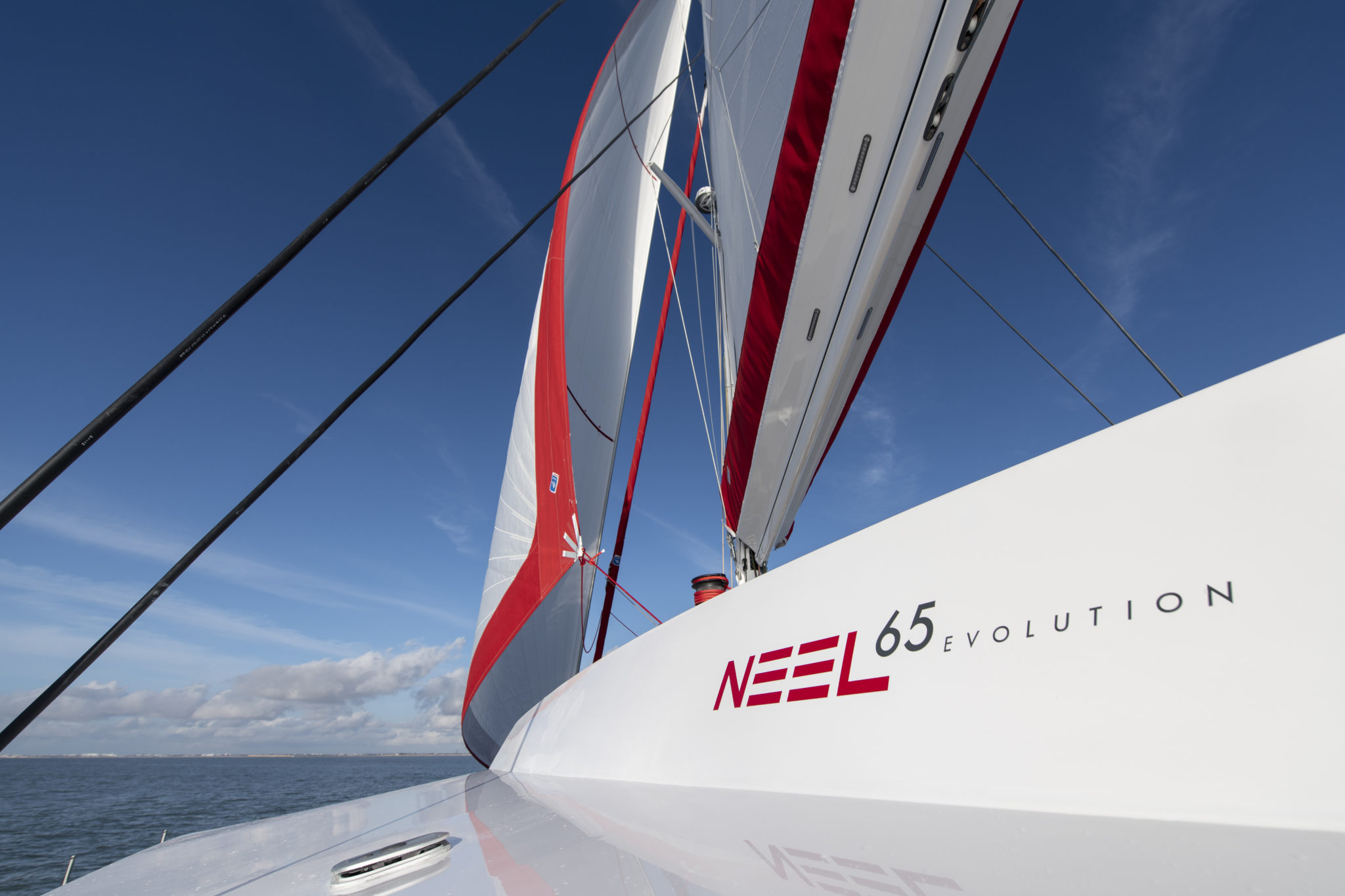 NEEL 65

EVOLUTION,

program in the Mediterranean:
Based in La Grande Motte until the end of May for a press test program, she will join the Barcelona region in early June at "Port Ginesta".
3 km from BARCELONA International Airport, the boat will be easily accessible by plane for a sea trial and signature of deal in the magnificent office of your colleagues Esther and Carlos MED CAT COMPANY, Dealer NEEL-TRIMARANS for Spain.
  – Yachting Festival de Cannes, September 10th to 15th: NEEL 65 EVOLUTION – NEEL 47
 -Grand Pavois de La Rochelle September 18th – 22th  : NEEL 47 – NEEL 51

 -Annapolis Boat Show October 10 – 14 th : NEEL 47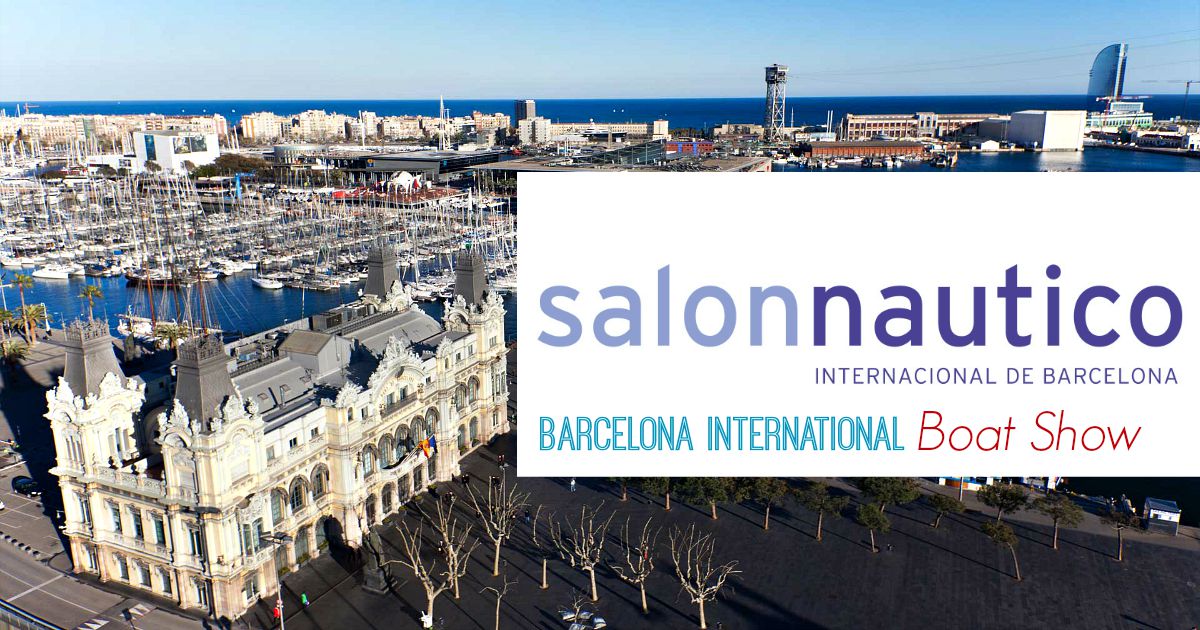 -Barcelona International Boat Show, October 9th-13th : NEEL 47 (NON-CONFIRMED)
INTERNATIONAL MULTIHULL BOAT SHOW La Grande Motte 2019 :
More than 30 of us worked together on the NEEL-TRIMARANS booth at the LGM Boat Show.
It was a world premiere but also a first time for a such human and material organisation for NEEL TRIMARANS.
That's why we would like to get your feedback. Please fill this short satisfaction survey: Click here
Very good sales to all
Olivier CARIS
Sales Director