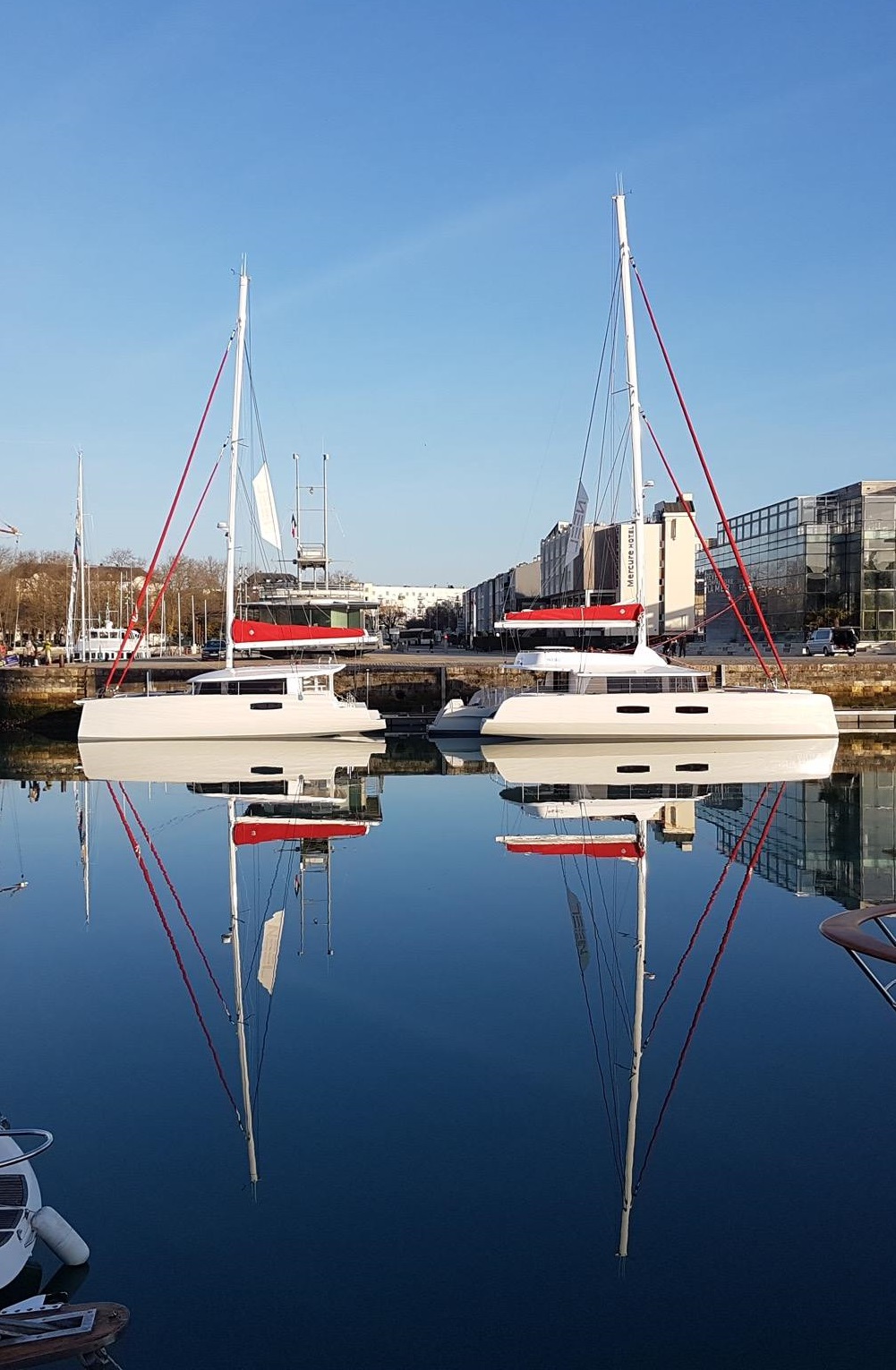 The trimaran's central hull, perfectly aligned with the mooring line, contributes to the stability and comfort at the anchor, and avoids the sway that catamarans can suffer from.
The trimarans are perfectly autonomous thanks to many energy solutions offered in the catalogue, solar panels, watermaker, etc….
The dinghys are generously sized to ensure passenger transfers and facilitate provisioning.
Harbour manoeuvering are facilitated by the engine and bow thruster.
Testimonie Philippe et Anne abord NEEL 45 :
« … at anchor? I would say that there are even more benefits; it doesn't swing, it's stable, with a coherent flow to the layout and the utilisation of the different volumes promotes relaxation, rest, sunbathing, boarding the dinghy or taking a mooring, the boat is silent when moored, we sleep well… »